Planar Light wave Circuit (PLC) splitter
Author :admin
Release time :2022-07-06
Clicks :
---
A Planar Light wave Circuit (PLC) splitter is a passive optical splitter based on optical semiconductor technology. A PLC splitter's manufacturing process is similar to those of semiconductors. A typical PLC splitter consists of a PLC chip along with input and output arrays, the number of which depends on the split ratio.
PLC splitters, are used to evenly divide one or two optical signals into multiple optical signals. PLC splitters are passive optical devices that are widely used in Passive Optical Networks(PON) by connecting to the Main Distribution Frame (MDF). FTTH and FTTx Networks such as BPON, GPON, EPON, and xG EPON all utilize PLC Splitters in their design.
As demand for higher bandwidth continues to grow, telecommunications companies rely on Passive Optical Networks (PON) and HTD's reliable PLC splitters to provide fiber optic links to an increasing number of users. PLC splitters allow a single PON network interface to be utilized by multiple users, maximizing a fiber network's user capacity in increasing ROI.
HTD offers PLC splitters with 1×n or 2×n split ratios. In addition HTD offers a
variety of form factors and packaging to fit PLC splitters into various environments and applications.
1.Insert type PLC
The Insert type PLC is packaged in an ABS plastic box, and the port is end-mounted, mainly installed in the fiber transfer box. Insert type PLC is mainly used in fiber splitting box.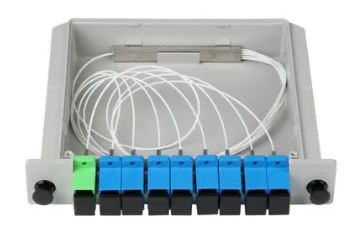 2.Tray type PLC
The Tray type PLC is packaged in an ABS plastic box, and the port is end-mounted, generally has a beveled card mounting adapter. Tray type PLC is mainly used in patch panels, cable transfer boxes, etc.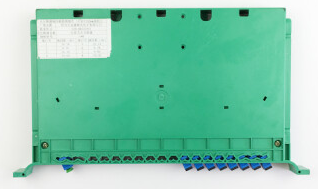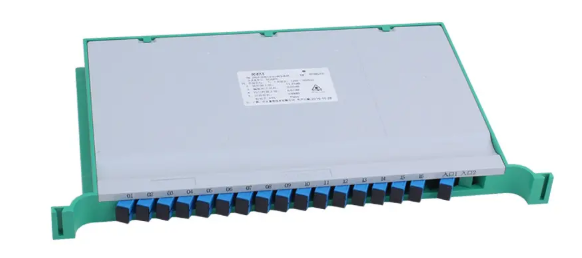 3.Rack-mounted PLC
The rack-mounted PLC is housed in a metal case and can be mounted in a 19-inch 1U standard cabinet, which is generally end-type.